"

Big data is like teenage sex, everyone talks about it, nobody really know how to do it. Everyone thinks everyone is doing it, so everyone claims they are doing it..
"

By trying to emphasize presence in its contacts with others, fieldwork anthropology became the sole academic discipline of the human condition to objectify and to reify living beings as collective subjects. As a result, anthropology has strained ever since to straddle the enigmatic shifting of others from active subjects in their own lives to passive objects in ethnographic texts. But otherness has been so crucial to fieldwork anthropology only because this collective otherness is human and alive.
Handelman, Don. "Critiques of anthropology: Literary turns, slippery bends." Poetics today (1994): 341-381.
"

Management practices that "create a crisis" exploit the human tendency to respond with greater energy and commitment when we feel threatened than when we feel safe. But when the motivation to change comes from feeling threatened, managers and teams usually respond not just aggressively but also rigidly: They focus on defending the existing business model (as opposed to creating a new one); they commit resources in large lump sums (rather than in staged investments); and they tighten the existing organization's authority (instead of giving the new venture autonomy).
It's almost sunken in that I'm going to be giving an opening keynote at EPIC 2013. So in less than 24 hours, I get to stand in the Faraday Theatre at the Royal Institution. Crazy.
So here is my research blog for EPIC 2013! Making a research blog is super helpful for so many reasons!
In allows me to work visually with talk material and collect ideas in 1 place.
In every talk are hundreds of hours of reading and piles of knowledge that don't directly make it into the talk. So the research blog is a great place to store all that stuff.
It's important to keep a public track record of sources. I don't always give a works cited list when I publish the video or transcript, but anyone could look through my posts and more or less track my sources.
As I'm piecing the talk together, I often look at my collection in archive view. My brain is happier when it can get a meta view of all that information. 
See you all tomorrow morning! 
This Tech Crunch article by Jordon Crook makes for such a great study on organizational change. 
Kodak made several mistakes. The one I'm most fascinated by is their decision to delay their entrance into digital cameras. The company acted on statistical data that told them  that the growth opportunity for digital cameras was low. They did not act on understanding because they did not value explanatory knowledge such as culture and consumer experiences.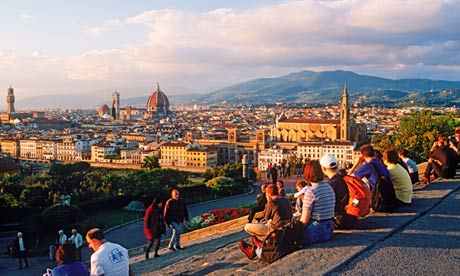 Steven Johnson's Guardian article is a great write up on the value of ethnography in organizational work. He sites Coco-Cola and Unilever as big brand companies who are willing to invest in deep insight work.
Most big brand companies are still struggling on how to use the diverse methods of ethnography in their consumer research. So that means ethnographers have a lot of work to do in this space! 

New stories inspired by books, shows, movies, comics, music, and games people love.


Get ready for Kindle Worlds, a place for you to publish fan fiction inspired by popular books, shows, movies, comics, music, and games. With Kindle Worlds, you can write new stories based on featured Worlds, engage an audience of readers, and earn royalties. Amazon Publishing has secured licenses from Warner Bros. for Gossip Girl, Pretty Little Liars, and The Vampire Diaries, with licenses for more Worlds on the way.
Amazon's new fan fiction service, Kindle Worlds, is a great example of a new business creation that augments existing community practices. Only sucky part is that no porn is allowed.
Pornography: We don't accept pornography or offensive depictions of graphic sexual acts.
Huh interesting, so what is considered graphic? A large part of fan fiction is slash fiction - so how much will fan communities participate in Kindle Worlds or perhaps the question is how will they use stenographic methods to embed sexual stories? 
I can't wait to do some digital ethnography on Kindle Worlds! 
The "cloud" is great for places that enjoy uninterrupted power and internet connections. But for large swathes of the world, where blackouts are common and connections unreliable, accessing files stored remotely on the internet is a massive hassle. Forget about downloading Adobe Creative Suite. Simply working on a Google doc can be aggravating.

That's why the people behind Ushahidi, open disaster-mapping software, built BRCK (pronounced "brick.") BRCK is a wi-fi router and mobile modem in one, with eight hours of battery life to keep it going when the power runs out. It can sit in an office connected by ethernet and switch seamlessly to a 3G or 4G connection if the line goes down. It can also support up to 20 wireless connections and has 16 gigabytes of storage so it can work as a back-up network drive. Connect it to some processing power, such as a Raspberry Pi cheap computer, and you have yourself a mini-server.

Erik Hersman, an Ushahidi co-founder, dreamed up BRCK more than a year ago as a solution to connectivity problems at the iHub, Nairobi's best-known space for hackers to congregate. The result is a working prototype and a Kickstarter crowdfunding campaign that's raised more than a third of the $125,000 target in less than five days. What makes BRCK stand out from Kickstarter's clutter is that it solves a very real need: the iHub, for instance, currently has four internet providers to ensure connectivity, and a BRCK could lessen the need for so much redundancy.
BRCK is a great example of a technology that emerges out of local needs. 
I love that The Atlantic has covered Red Associates's work in ethnography and insights. They have brilliant ethnographers and I would recommend them as an awesome and insightful supplier.
Although the article contained a point that I believe is misleading.
These imponderabilia turn out to have huge consequences if you want to sell a personal computer in China. "We find that these objects have meanings, not just facts," Madsbjerg says, "and that the meaning is often what matters." So to sell a personal computer in China, for example, what matters is the whole concept of a "personal" computer, which is culturally wrong from the start. "Household objects don't have the same personal attachment [in China as they do in America]. It has to be a shared thing." So if the device isn't designed and marketed as a shared household object, but instead as one customized for a single user, it probably won't sell, no matter how many gigahertz it has.
I absolutely disagree with these findings and business insights for marketing. I don't think this is the case for all Chinese people.
Take a walk in any electronics mall or on Taobao and you'll see ads that sell computers as a personal object. It just isn't true that a computer won't sell if isn't advertised as a shared object. 
If anything, I've seen Chinese people more attached to their computers and mobile phones because those are the ONLY things that they can claim that belongs to them. It's their space.  Apartments are small, space is crowded, sometimes rooms have to be shared, in-laws come over any time - everyone is nosy - but the digital tool is their object.
Even migrants who buy a PC are very attached to it and have strict rules around sharing it because it is considered a personal space. 
 In China, most migrants live in a work-dorm situation. The employer provides a monthly salary and a place to live. But this creates a different set of issues, such as storage space inside dormitories. 
I've spent so much time in massage parlors talking to migrants about how they ensure their PC is not stolen when they are working. It's fascinating to find out who they trust with their computer, where they put it, and what kind of job provides a dorm room that is safe enough to store their computer.
And even middle-class and upper-class youth have contentious relationships around internet access via the PC. I've written a lot about how the media, teachers, and the government frames internet access as "dangerous" and "immoral." This results in a very different relationship with PCs in China. For example, students who use the internet are seen as disrespectful because they are accessing information outside of text books and teachers interpret this as more work for them. Simply put, information from the internet is not useful for the Gaokao Test. So parents do everything possible to prevent kids from going online. Parents try to cut off the wifi or they take away the ethernet cable; they try to take over the PC and depersonalize it while youth continue to struggle to personalize it and exert their power over it. 
I can see how Red Associate's conclusions are on point for very specific segments of the population, such as  families. But as we all know, market segmentation does not reflect how people group themselves. 
Technology use within families is entangled in power relations. A computer company may target "families" as a target consumer group because marketing data shows that parents purchase computers for the family. But in actuality, teens want the computer as their own personal object. So once the parent buys the computer for the family, the teens will employ all these practices to "own" the computer as her/his personal object. 
If anthropologists only spoke to parents, then they get one side of the story. But if we take the family from a holistic perspective, then we can treat each individual with their own vision for technology use. Some of these goals may line up with other family members while some may conflict. All fo their desired uses and meanings for a technology are considered valid. I have a hard time imagining any youth telling me that they view the computer in their house as a "shared thing." I think they would say something like, my parents see it as a shared thing, but I mainly use it or we fight for it or I try to use it when they are at work." You know - typical teen stuff! 
From Brainpickings:
Design translates values into tangible experiences. Anthropology helps you understand those values and how the process of making things actually defines us as semi-uniquely human. Design research attempts to understand design and the design process in order to improve it.

Culturally, this all goes back to the 1920s during the shift from commodities to branded commodities. The force of competition along with the force of mass services and mass products made branding necessary. Sugar didn't need to be branded when only the most wealthy and elite of the French aristocracy could afford it. The brand of the king was more important than the brand of the sugar. But once sugar became cheap and accessible for everyone, those who wanted to profit from sugar needed to distinguish themselves from the guy down the street who also wanted to profit from it. The same goes for the plantation in Haiti versus the plantation in the Dominican Republic.
Wally Olins (Photograph: Saffron)
From Brainpickings:
When asked about the foundation of successful brands and whether market research breeds mediocrity, Wally Olins, godfather of modern branding, answers:

"If you are going to create something that is truly a breakthrough, you have to rely on your intuition and your judgment. … Finding out what people feel about things that are happening today is extremely useful. Trying to get people to tell you what will work tomorrow is useless."